Why Is Siding On Houses Typically Placed
Horizontally? That Answer And Other Siding
Answers You Have Pondered.
Vertical Or Horizontal Siding Installation: Which Is the Best
Option for You?
Siding for your home is most often seen horizontally because it allows for water and snow to slide off easily. Most people do not want their house covered in ice during the winter months, so this makes sense as a solution. With various options, you can have different materials, such as fiber cement siding or vinyl siding, which are a couple of options. Most siding options will be resistant to water, mold, and mildew, but most homeowners prefer wood siding due to its durability and affordability. Horizontal and vertical siding both have the same qualities in terms of construction.
The color choices are endless when it comes to picking out your siding! You can choose from natural tones like weathered gray or light brown, bright colors like red or blue, and even dark shades like black. No matter what type of exterior you prefer for your home, there is a style that will fit perfectly!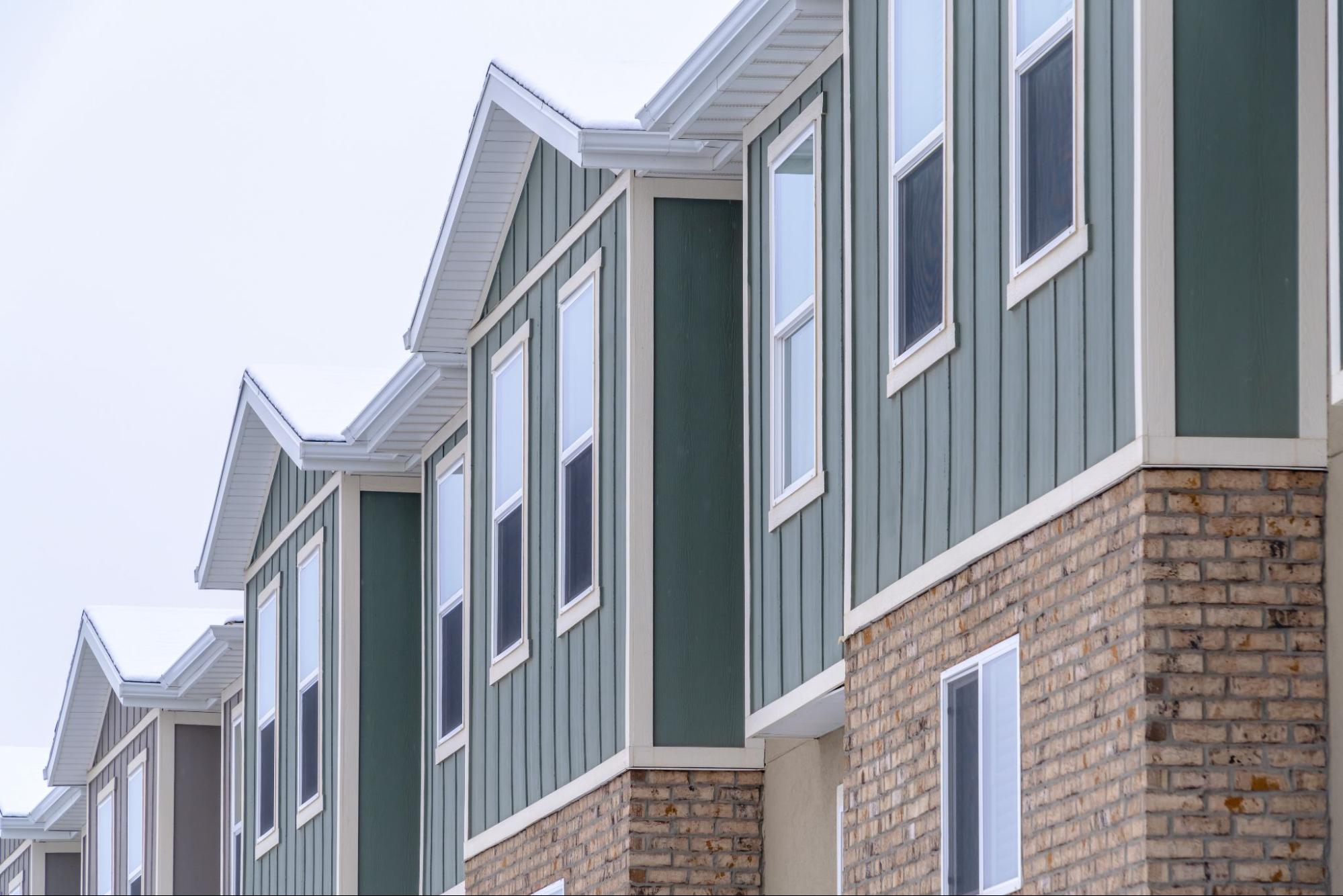 Vertical Siding: The Good And The Ugly
The Pros
Like all things, there are benefits and negatives with any style of siding you choose for your home or commercial building
Vertical siding is easier to clean, which means any maintenance tasks like cleaning will take less time for you and your family. It is more common to use vertical siding for commercial properties such as schools, sheds, barns, office complexes, and buildings vs. horizontal siding for that reason.
For homeowners looking for more visual flair, vertical siding can mix and match with any other style or design. Cedar shakes roof, vertical siding, and bold color will make your home stand out from the crowd.
The Cons
The vertical style requires using furring strips, adding additional material cost to your exterior design. So right from the get-go, there is more cost combined with finding a siding contractor who has the experience, as it is more complex to install.
Now, this is where things can go from great to NOT so grand. You have a unique house in the neighborhood that stands out. Surrounding property values have increased, and it is the right time to sell. As you may know, the housing market is very visually motivated, but having a unique style of siding to your home may be eye-catching, but that slows the sale of your home, depending on the needs of the buyer and the flow of the neighborhood.
The Pros and Cons of Horizontal Siding
The Advantages Of Horizontal Siding
One of the most significant advantages of horizontal siding is that it is less expensive. This will be a big bonus for you if you are on a tight budget. Horizontal siding requires less complicated installation than the vertical siding, which is one of the primary reasons it is less expensive. This is not an uncommon siding project requiring additional labor costs or parts costs like siding strips.
With horizontal siding, the installation process is also quicker, so you may complete a quick and easy project that renews your home's appearance, making it an easier sell of the time comes to sell your home. When choosing the siding orientation for your home, you always want to think about the future.
The Con's
Horizontal siding is frequently considered long-lasting, but it may be damaged by rain. This is not a design flaw of the siding as the siding is water-resistant, but water building up in between the edges. This can be a headache in the future due to repairs and is not considered initially for siding costs.
So Why Is Horizontal Siding So Popular?
Homeowners prefer horizontal siding because it creates a classic look, is less expensive, and requires less maintenance. Aesthetically speaking, people have come to enjoy horizontal siding because its traditional design has become mainstream.
Contractors recommend using horizontal siding because of the ease, making it a good option for those looking for an uncomplicated project. As mentioned before, if your house is in a community with a traditional style and you want to make your home stand out, and with a litany of color options and siding types, you can make your home stand out from the rest of the neighborhood.
We are here whether you are doing the installation of vertical siding or installed horizontally; we are here to help you get the job done. If you have any other questions, Call Us at (508) 581-3798 or book us for a free virtual consultation!