Telltale Signs You're Dealing With A Salesman Who Chooses
High-Pressure Solicitation Over Customer Education.
We talk a lot about "sales gangsters" and why to avoid them if you need exterior remodeling in Central MA. But what is a "sales gangster"? What does he look like? What, exactly, does he do that's so objectionable?
We've created a diagram to show you. Take a look at the Anatomy Of A "Sales Gangster":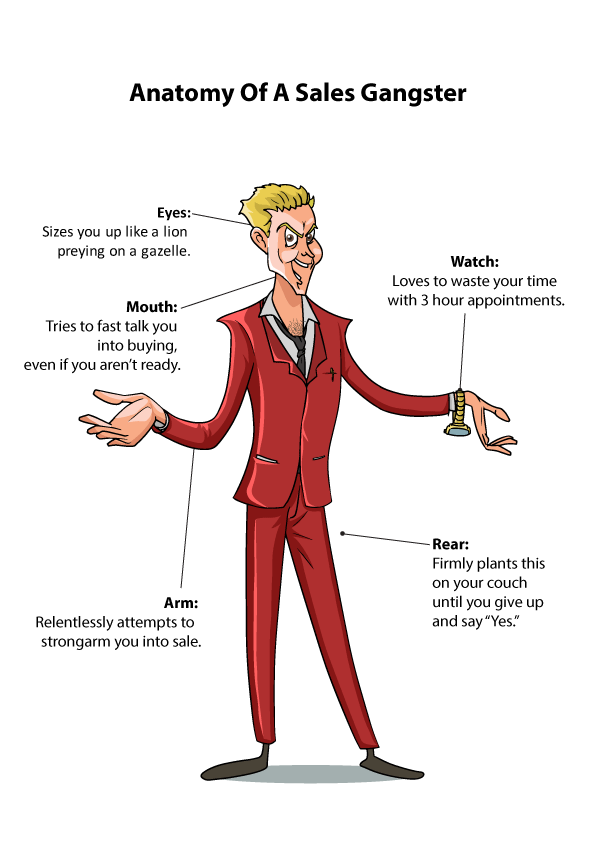 At Solid State Construction, we have Project Consultants—the polar opposite of pushy "sales gangsters". To show you the difference, here is the Anatomy Of A Solid State Project Consultant:
As you can see, the difference between remodeling "sales gangsters" and our Project Consultants is night and day. So if you're looking for a pleasant, stress-free, educational remodeling quote in Central MA, get in touch today. We'd be honored to hear from you—and prove just how helpful our Project Consultants can be.
Book A Free Consultation
We have expert Project Consultants on standby waiting to help you. Contact us today to schedule a free, zero-obligation consultation. We would be honored to hear from you.