All Companies Claim To Have The Best Windows.
Here's How To Cut Through The Fluff & Get To The Truth.
BY JEFF BROOKS, OWNER
Let's be honest: If you need new windows, you have A LOT of brands to pick from. And if the sheer amount of options wasn't confusing enough, every single company claims they have the "best of the best" windows.
From a marketing standpoint, this makes sense. Companies would go out of business pretty quickly if they advertised "meh" or "pretty good" windows.
But from a homeowner standpoint, the cacophony of "Our windows are the best!" claims are confusing and frustrating. Who's actually telling the truth… and who's stretching it?
Don't worry. I've put together a short but foolproof list to help you separate the hype from the facts.
3 Hype-Busters That Cut Through The Fluff
Hype-Buster #1: A Window's NFRC Label
Numbers don't lie.
If you're wondering whether a window truly "walks the talk," a great place to start is the NFRC sticker attached to it.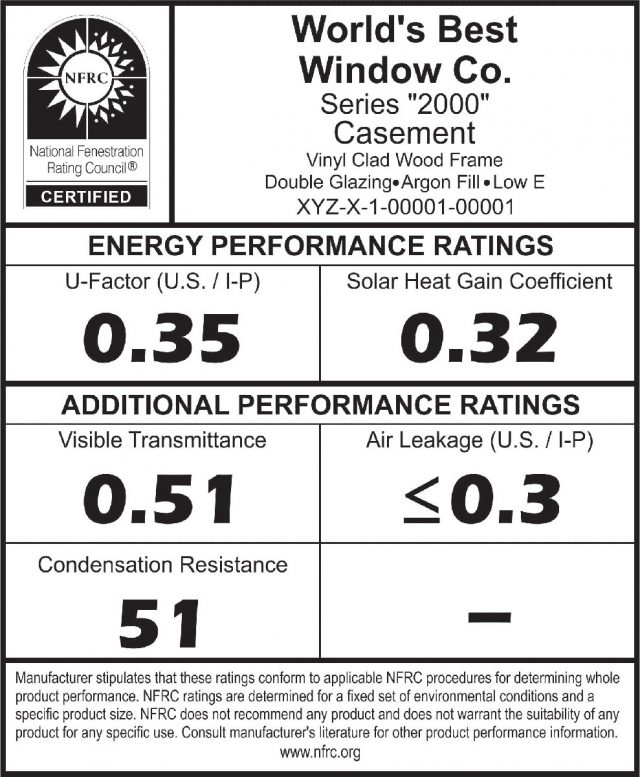 NFRC stands for National Fenestration Rating Council. The NFRC is a non-profit organization that sponsors energy efficiency certification and labeling programs for windows. Their label—which is attached to every NFRC-certified window—lists different energy performance ratings.
There is no way for a window company to spin or fudge these ratings. What's on the label is pure, unadulterated fact.
Some windows don't have an NFRC label. What should you do in these instances?
Run away. Fast.
If a window doesn't have an NFRC sticker slapped on it, that window is not NFRC-certified. And that means there's a 99.99% chance it's junk.
What's the ideal energy efficiency for a window in Central MA? Check out our Window Energy Efficiency page for the answer.
Hype-Buster #2: A Window Manufacturer's Reputation
Another great way to determine whether a company is hyping up subpar windows? Look at the actual manufacturer they use.
Not all window manufacturers are created equal. Some make better products than others, have better warranties, and are just plain more reliable.
If a company doesn't list their manufacturer on their website, that's a potential red flag. I mean, why WOULDN'T you flaunt your top-quality window brand if you sold an awesome brand?
For example, one of our main window lines comes from ProVia. ProVia has been around since 1977, manufacturing some of the best-rated windows and doors on the market. ProVia is a…
4-time ENERGY STAR Partner Of The Year
5-time ENERGY STAR Sustained Excellence award winner
Crystal Achievement award winner for Most Innovative Manufacturing Process
Winner of the OSHA Star Voluntary Protection Program award
Remodeling magazine winner for best brand (chosen by industry professionals!)
When your window manufacturer sports credentials like that, why WOULDN'T you shout about it from the rooftop?
Hype-Buster #3: The Installation Contractor's
Reputation
If you're talking to a company with a proven reputation for honesty, you don't
have to worry about whether they're telling the truth. You'll KNOW with 100% certainty that they're giving you honest information.
The best way to get to know a company's reputation is through a little internet sleuthing. Check out their Google reviews. Explore their industry awards. Call some of their references. It's all independent documentation about a company's character.
Window replacement is a sizable investment. If a company's customers are willing to go on record stating their satisfaction, it means that the company delivers true value for homeowner dollars.
Get An Honest Window Quote Today
At Solid State Construction, honesty is our calling card. We would be honored to provide you with a fact-based, hype-free replacement window quote.
Contact us today to schedule an appointment or Virtual Consultation.