We Encounter SERIOUS Rot During Siding And Window Installations All…The…Time.
Here's Why Rot Happens, What To Do About It, And How You Can Prevent It.
Rotted wood is one of the most common AND insidious problems we encounter when removing siding from homes in Massachusetts.
Depending on the siding you have and how it was installed, you might have rotten wood underneath it and not have ANY visible evidence.
So what can be done about it?
The answer is not much other than replacing the affected wood and making sure everything is sealed and that flashing is properly installed. If you don't do that, it will just wind up happening again.
As with most things, the best policy is prevention.
Why Does Rot Occur Underneath Siding?
If you have James Hardie fiber cement siding or even wood siding, it is mainly a matter of making sure everything is installed and sealed properly. With vinyl, it is much harder to avoid. Because vinyl siding is DESIGNED to allow water to seep behind it, it makes your home especially susceptible to water damage.
While the vinyl itself is completely waterproof, the wood underneath is far from it. Your frame can begin to rot without you having a clue.
If you have vinyl siding, you need to be extra vigilant to prevent rot from RUINING your home's frame.
Even if you don't have vinyl siding, you might not be in the clear.
With James Hardie fiber cement siding and high-quality wood siding, you shouldn't have to worry about water seeping behind it as long as it is properly installed AND sealed.
The problem is ANY cracks, damaged panels, or poorly sealed gaps can be a means for water to seep in.
Windows and window frames can also be a point of entry for water.
That's why it is EXTREMELY important that your windows are properly sealed. Even one leaky window can cause thousands in damage in less time than you think.
What Should You Do About Rotted Wood?
If you find wood rot anywhere in your home, it is best to deal with it IMMEDIATELY. The longer you wait, the more it will cost in the long run.
There is no way to repair wood that has begun to rot, so any wooden beams or panels that have started to rot will need to be replaced. Lumber costs are high right now, so the sooner you bite the bullet and fix the damage, the less you'll have to pay for it.
In addition to replacing the wood itself, you should fix all the related issues that led to the rot in the first place. If a poorly sealed window were to blame, it would need to be dealt with, or the problem is just going to come back again.
Similarly, if the problem was with your siding, you should consider opting for different siding materials. You also might want to consider vetting your siding contractors more. Most of them probably don't have as many awards and accolades as we do!
How Can You Prevent Rot From Happening?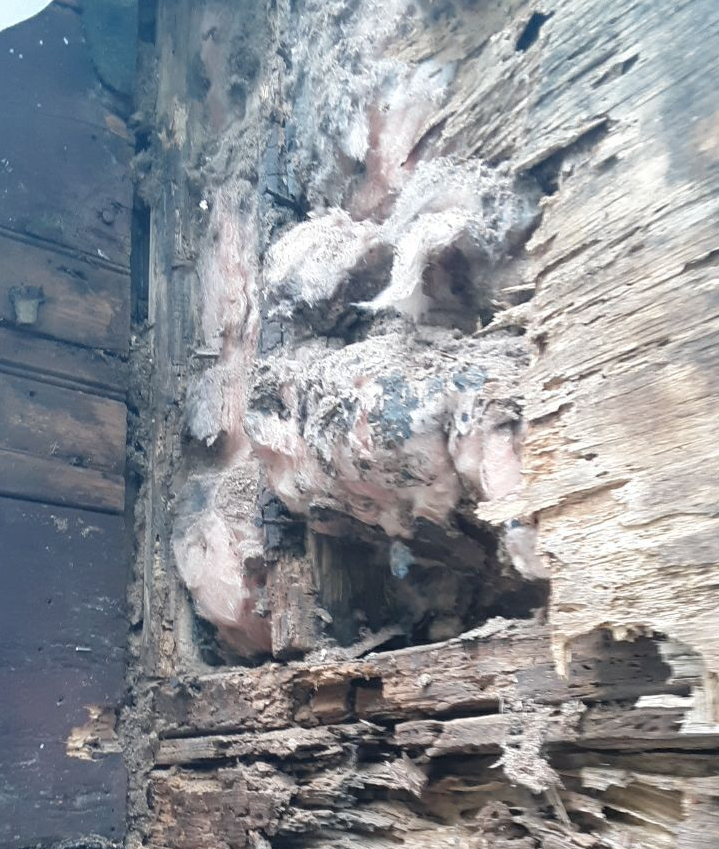 If your wood is rotting, it means something in your home is not functioning properly. All it takes is one leaky window, one loose shingle, or one siding gap that wasn't sealed right, and water can seep in and wreak havoc.
While any type of siding (other than vinyl) can provide protection against water damage, we're partial to James Hardie fiber cement siding.
James Hardie siding can remain intact for fifty years or more when done right. No other siding option offers that kind of longevity.
What We Can Do!
We are Central MA's siding EXPERTS, but we handle more than just that.
If we find any signs of rot in your frame or anywhere else, we will notify you immediately. We will also offer a plan of action addressing how to stop it from advancing and remove it altogether.
With any luck, we can not only eliminate it, but we can prevent it from coming back.
Contact us today for a consultation!