One Of Our Most Memorable Projects To Date Was Replacing
Siding On A 17th-Century Home In Lancaster, MA.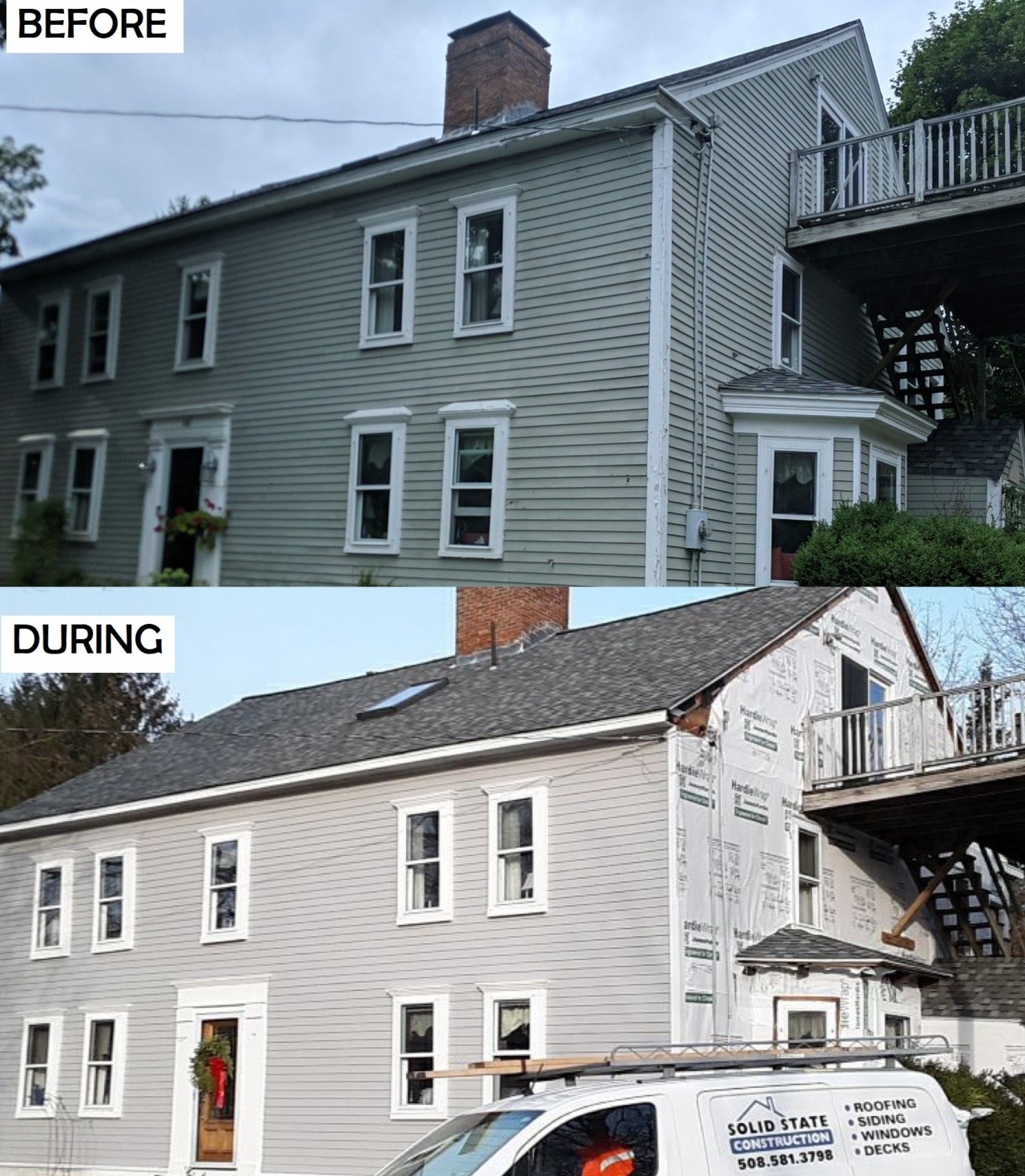 We're confident in what we do, and it's rare that we're nervous going into a remodeling project. And siding installation? That's our specialty.
This one was different, though. The home was more than 350 years old! We had three centuries of history to preserve, so the pressure was on, to say the least.
Needless to say, the homeowner was nervous, too. She had been in the home for many years, and she'd even raised her four children there. Not only that, but did we mention the house was older than the United States?
The last thing she wanted was for it to lose its historic charm and look like any other house in the neighborhood. This was a piece of history.
Choosing The Right Siding For A Historic Home
Choosing the right siding material is a serious choice for any homeowner, but when you are trying to preserve a historic home, the decision is all the more daunting.
While wood siding might seem like the go-to choice, the homeowner ended up going with James Hardie fiber cement siding instead. It looked the most authentic while being the easiest to maintain and preserve.
Not only that, but James Hardie siding will help preserve what's underneath it, provided it's installed right. It's an incredibly durable material that can hold up to extreme weather and will help keep out moisture.
For a home this old, the clear option was the one that lasted the longest, required the least maintenance, and looked the most authentic on a historic home. James Hardie siding all the way.
A Challenging, Yet Rewarding Remodel
Of course, before we could install the new James Hardie siding, we had to remove the clapboard siding that was there in the first place. When we did, we encountered an array of problems.
Some of the wood was very old and had rotted. We also had to replace the trim around some of the windows due to deterioration over the years.
It was delicate work because we wanted to preserve as much as we could. The last thing the homeowner wanted was to have her beautiful old home gutted and turned into something you would see anywhere.
Over the course of the project, we replaced every bit of wood that needed it and not a panel more. We wanted to preserve this home as it was built, not renovate it into something new.
We also made a point of sealing up gaps in siding, cracks in trim, and anything else that might be a way for water to seep in. This made the home more well-insulated and apparently reduced her heating costs by quite a bit.
The End Result?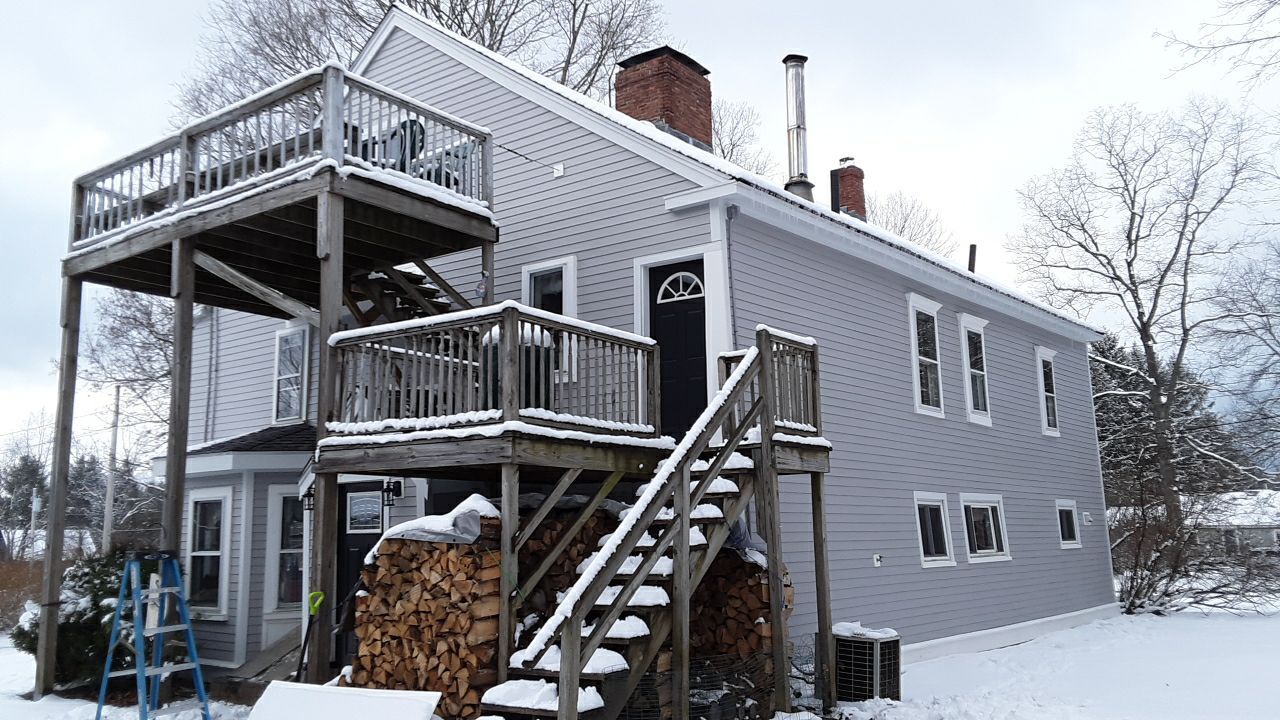 When all was said and done, the house looked fantastic!
It had kept all of its historic charm, but it had a new outer layer that was going to help it last even longer.
A home that had been around since the 1600s (and survived 2 fires) would now hopefully be around for many years to come.
Plus, it still LOOKED like an old home. None of its original integrity and artistry was lost. From what we're told, it even still has a 17th century well in the basement!
You're not going to find that in your typical suburban ranch or Cape Cod.
Contact Us
While your home may not be 350 years old, we will treat it with the same level of care and attention to detail. Give us a call or schedule a virtual consultation with us today.